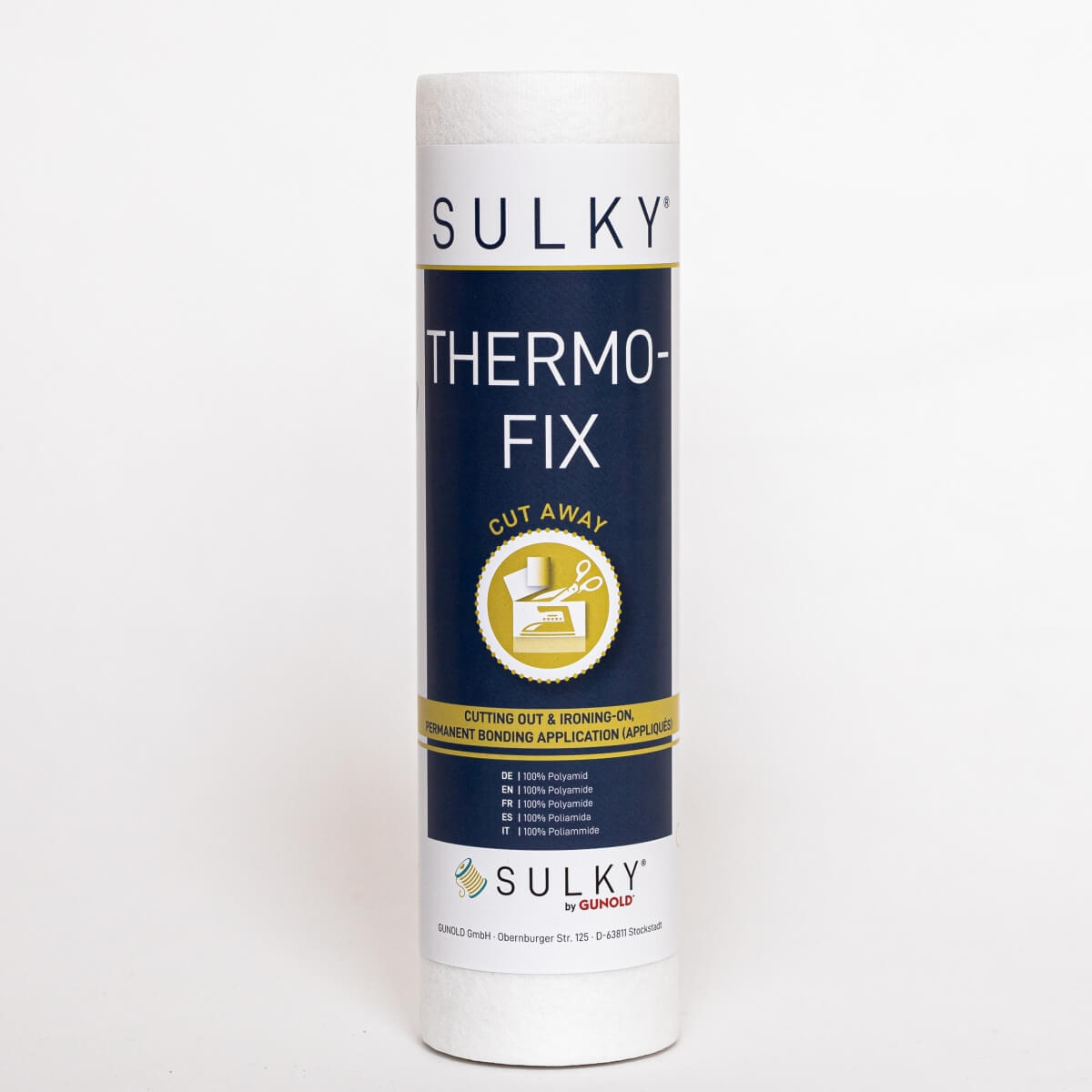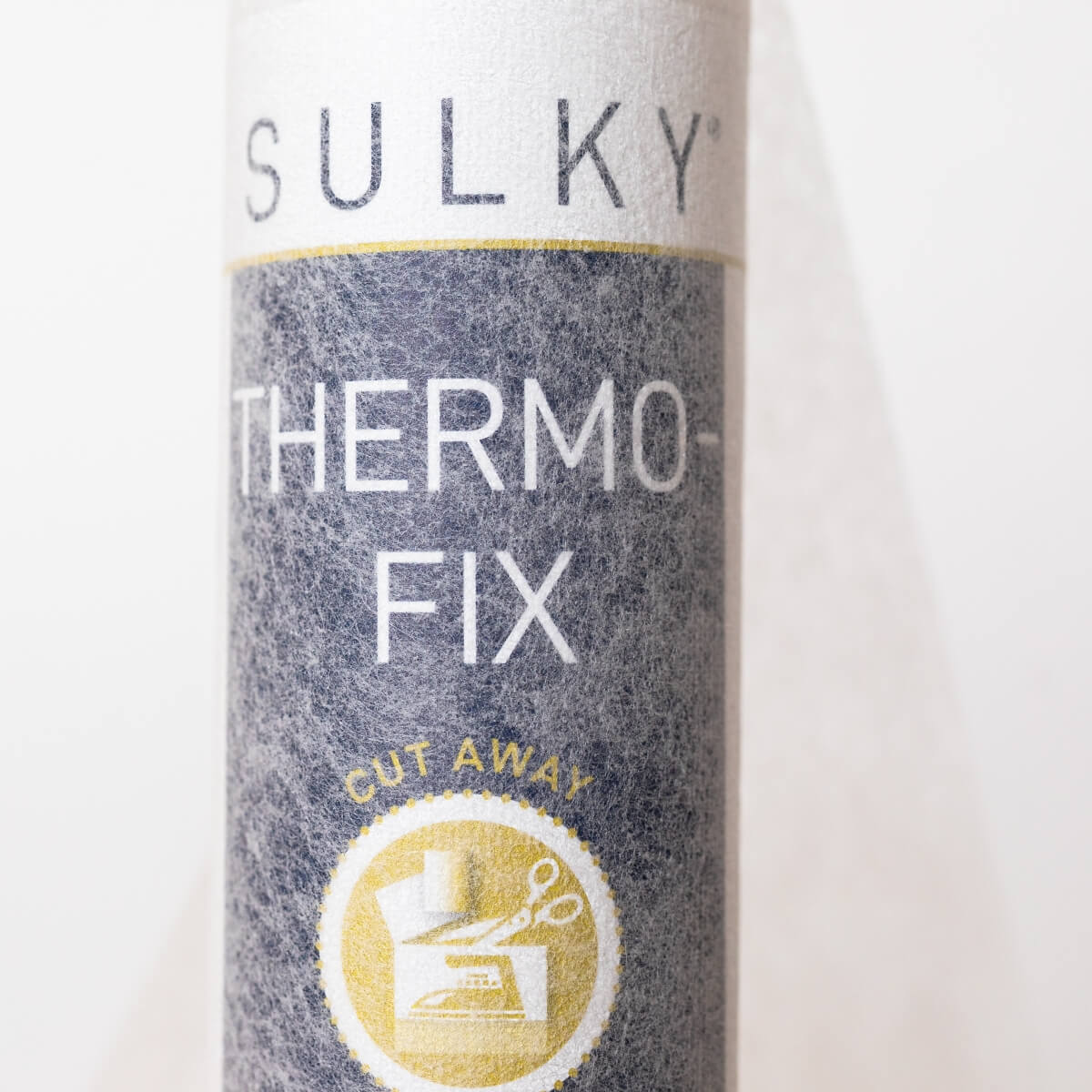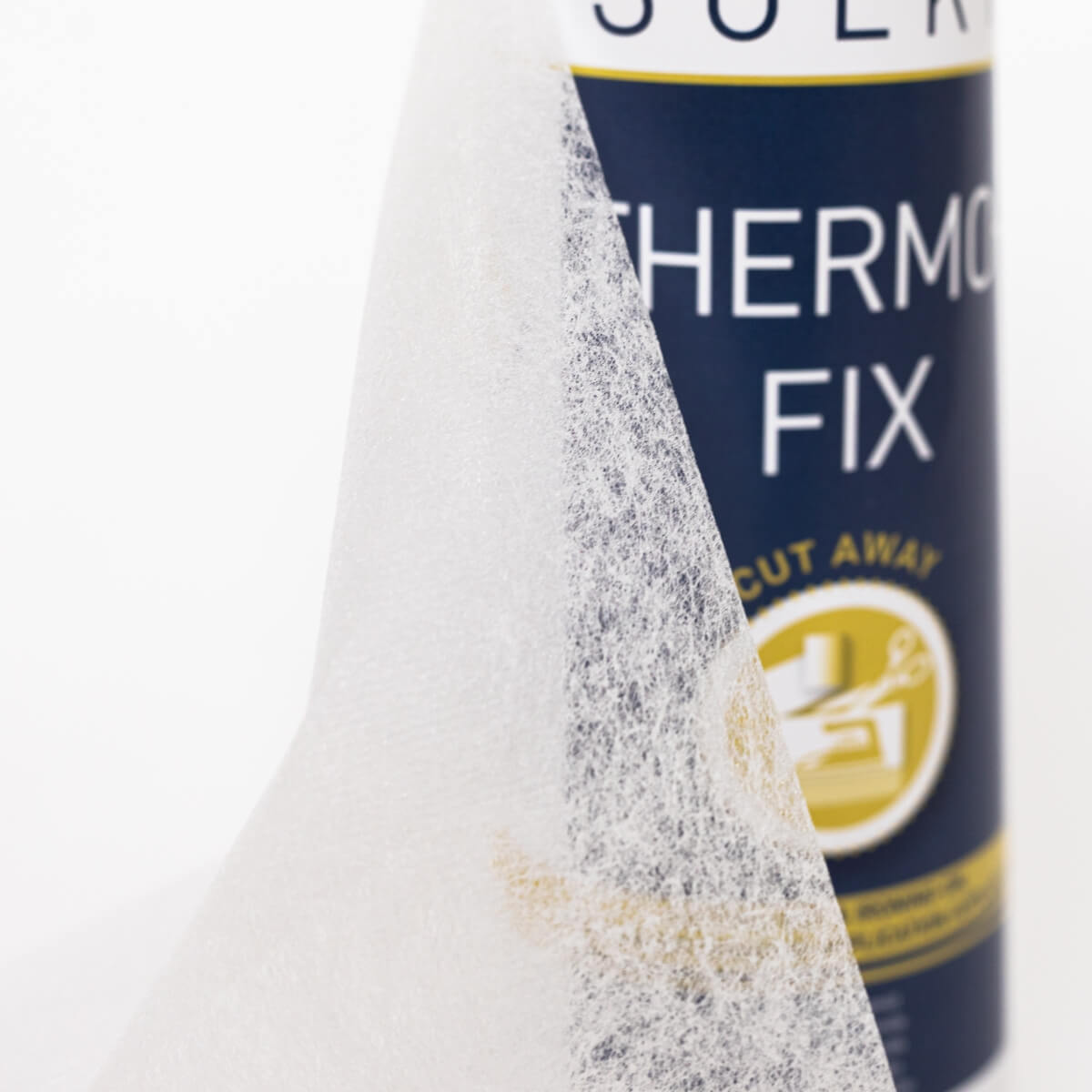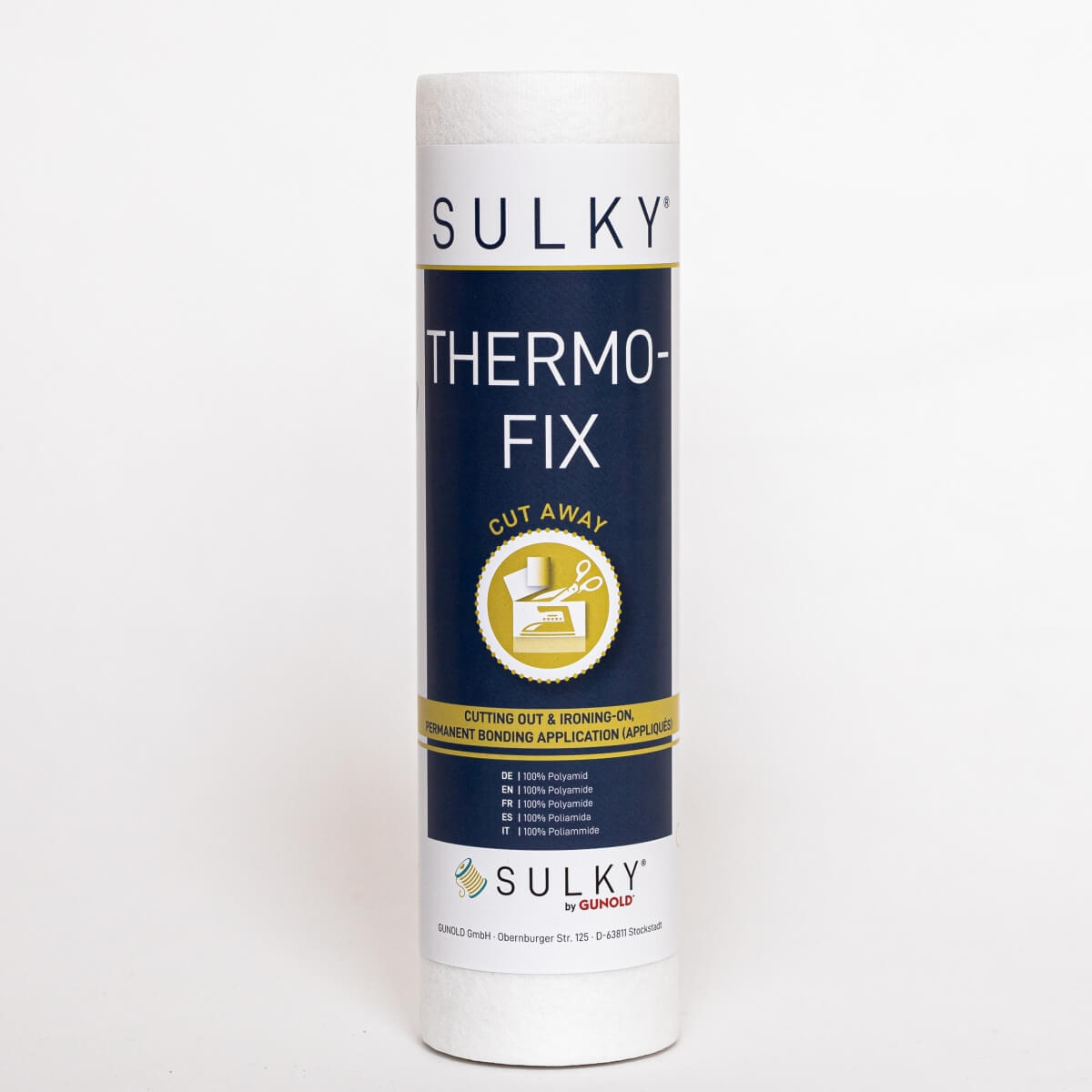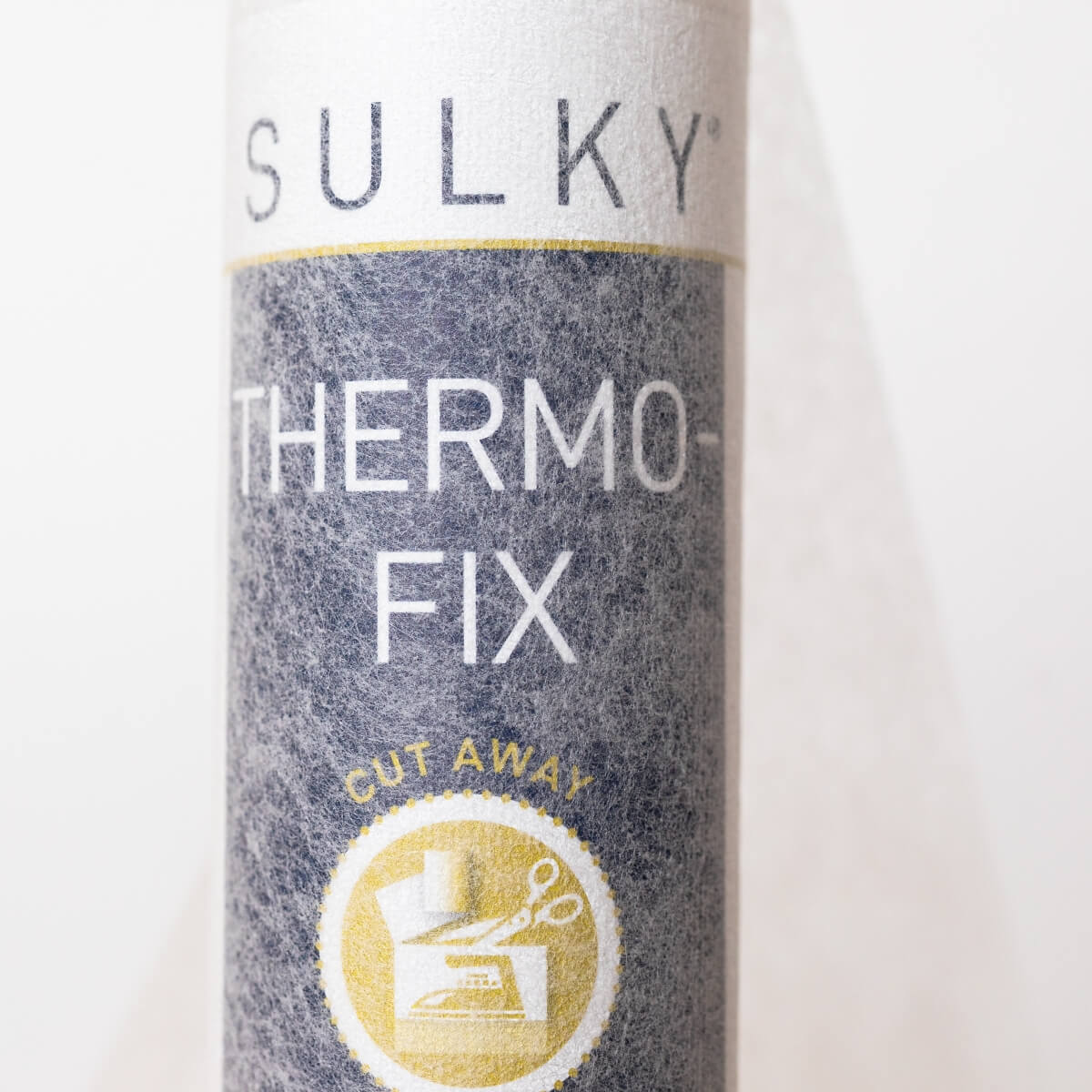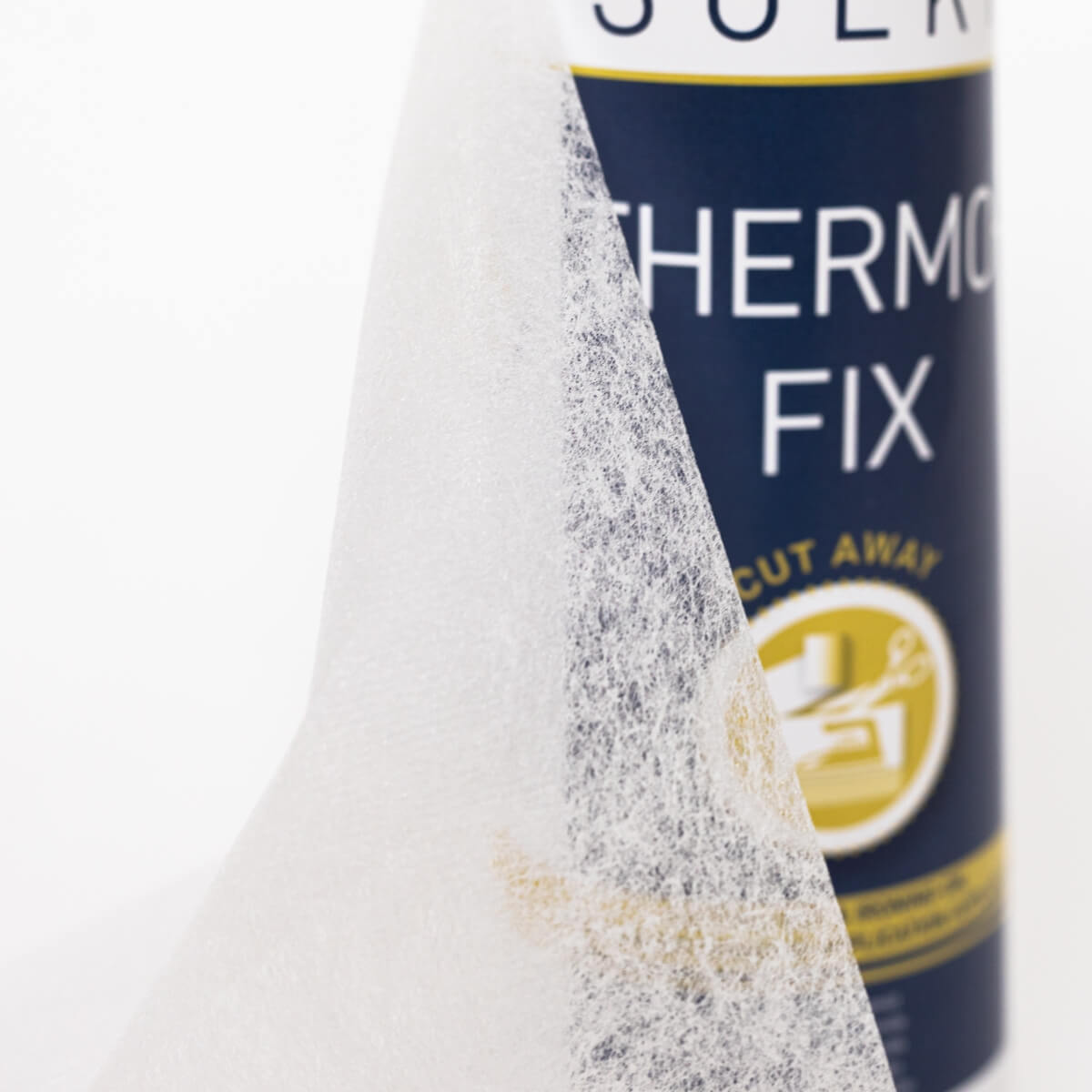 SULKY THERMOFIX, 25cm x 5m
€13.50*
Content:
1.25 m²
(€10.80* / 1 m²)
Available, delivery time 1-3 days
Product information "SULKY THERMOFIX, 25cm x 5m"
Cutting Out & Ironing-On, Permanent Bonding Application (Appliqués)
SULKY THERMOFIX is just like a nonwoven that consists of adhesive fibres for permanent bonding of two different fabrics. With this material the ironing-on of emblems and patches is a breeze. By using THERMOFIX, it is easy and fast to affix embroidery designs onto jackets, shirts and fabrics. Permanently – even after frequent washings! THERMOFIX has a similar texture as nonwovens, therefore the material stays flat while cutting. Arranging of appliqués is a lot easier this way. Crimping and coiling up which happens quite often when using adhesive films, are a thing of the past
Adhesive fibres for permanent bonding of two different fabrics
Similar texture as nonwovens therefore stays flat while cutting
Transparent
Vegan


Suitable for:
permanent bonding of appliqués, patches and emblems on different fabrics
perfect for textile collages and and many different creative projects
permanently fusing edges and for seaming


Weight:
50 g/m²
Material Composition: 100% Polyamide
Oeko-Tex certified: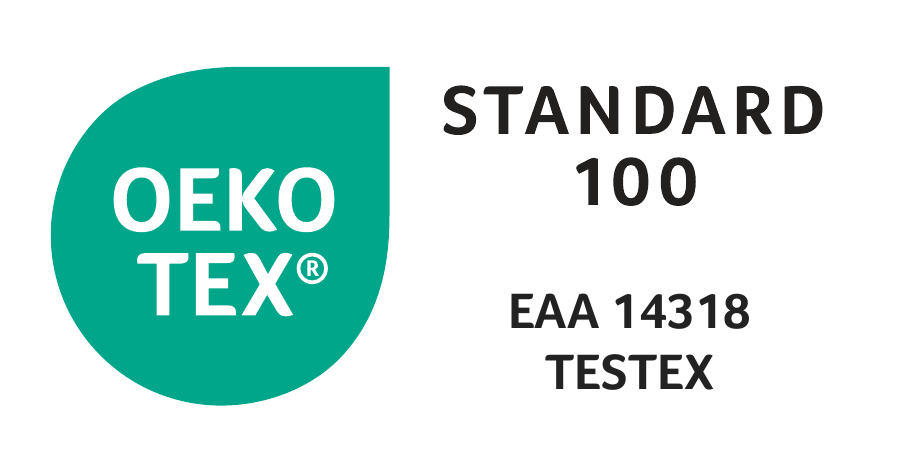 SULKY® THERMOFIX
IMPORTANT! To protect your iron cover it with silicone paper or baking paper, alternatively use an iron with a non-stick soleplate. Use a hot iron setting that is suitable for your fabric. 1. Before applying Thermofix to a new fabric, press the area with an iron.This will make the fabric more receptive to the bonding agent. 2. Cut Thermofix slightly larger than your appliqué. 3.Placing appliqué together with Thermofix between two layers of silicone paper, iron Thermofix onto wrong side of appliqué. 4. Press for 12-15 seconds (high heat setting). Remove silicone paper and cut excess Thermofix upto the outer edge of appliqué. 5. Place coated appliqué onto base fabric and press for 12-15 seconds (high heat setting). For optimum adhesion of appliqué, iron the wrong side of base fabric as well.
For further information on all our stabilizers and helpful hints we recommend our SULKY STARTER KIT STABILIZER.