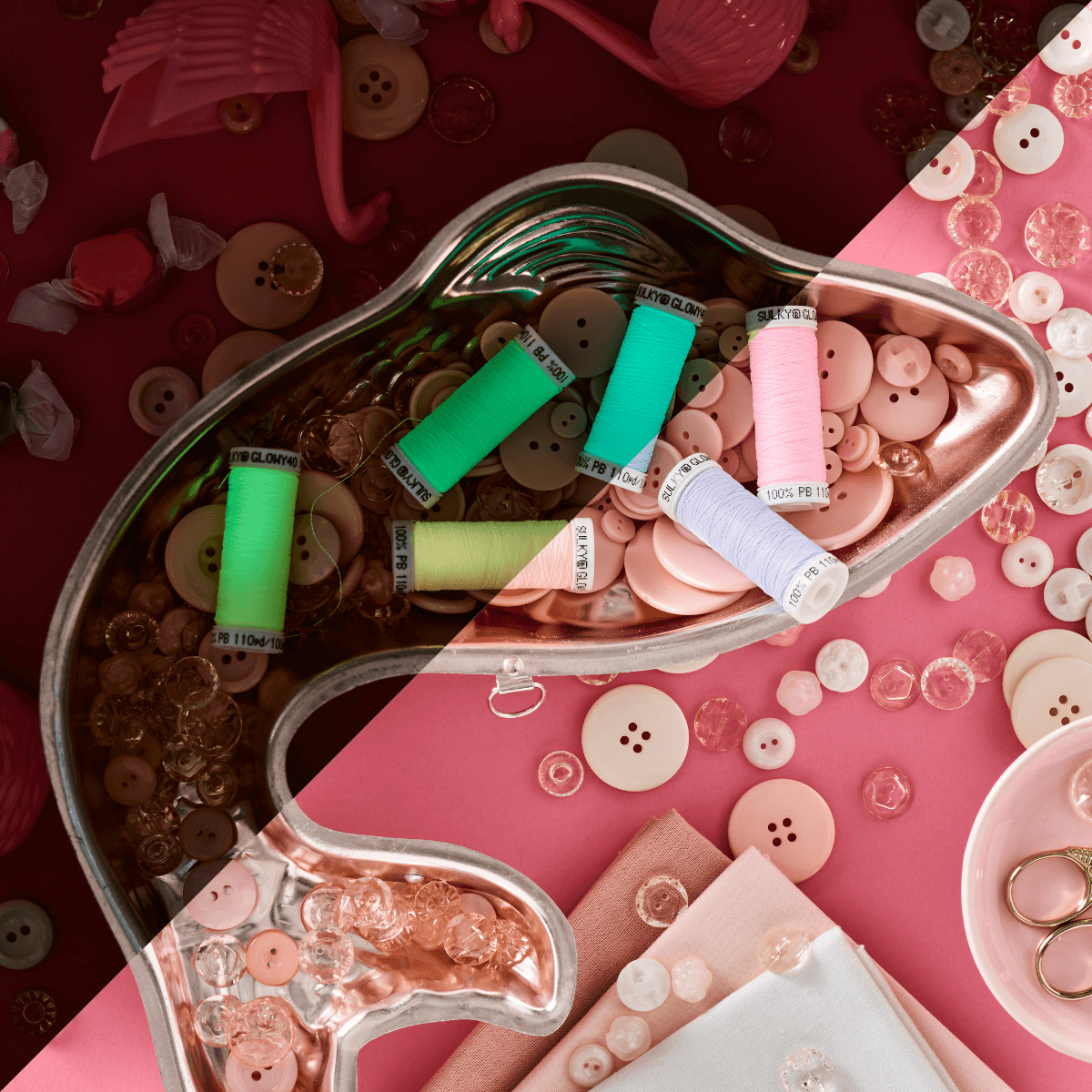 SULKY GLOWY - Polyestergarn
Available, delivery time 1-3 days
Product information "SULKY GLOWY - Polyestergarn"
Thread Weight: 40 Embroidery(1) / No.100 Sewing(2)
A Fun Glow-In-The Dark Effect Thread!
Did you know, that there is a light-activated thread and that it really glows in the dark?
When light, sunlight or UV light hits SULKY® GLOWY, the thread stores the light and releases it in the dark - the thread glows.
The duration of exposure to light determines the intensity of the luminosity.
SULKY® GLOWY - The Special Ones
a Glow-In-The-Dark polyester thread
available in 7 pastel colors
long lasting luminosity
tests have shown NO loss of luminosity after 50 washings
can be processed in your sewing machine, embroidery machine & overlock machine
you can intensify the effect while processing the thread over a large area
vegan
Suitable for:
decorative seams
creative decorative stitches
maschine embroidery
the use in an Overlock/Serger Machine
quilting
☞ Recommended Needle Size under Helpful Hints!


Material Composition: 56% Polyester / 44% Polypropylen
Öko-Tex certified: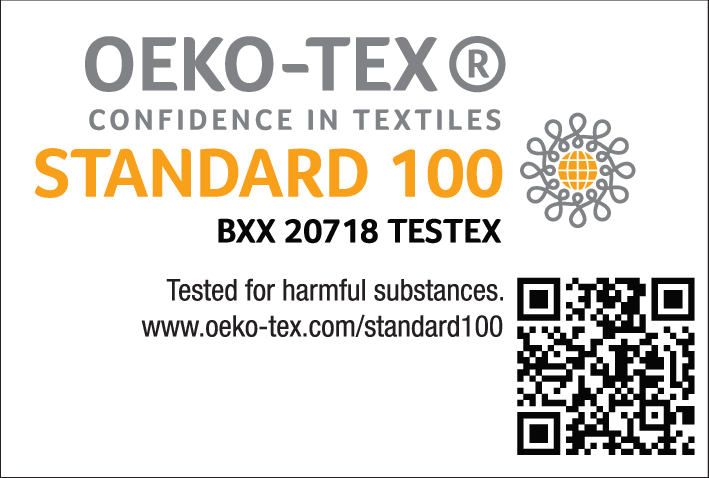 ---
Our glow in the dark thread cover multiple uses... sewing, embroidering, quilting, overlocking - you decide.
You will find the different sewing techniques here:
Overview Table

---
(1) Thread weight indication is a recommendation for which embroidery program our thread harmonize best.
For example, most embroidery programs are designed for 40-weight thread.
(2) Classic indication of thread weight in Europe for various sewing techniques.


SULKY® GLOWY

To enhance the glowing effect, we recommend that a dense fill stitch or multiple outline stitches be sewn
For best results use a lightweight bobbin thread. We recommend SULKY® BOBBIN
Use a lightweight thread in the bobbin, either a matching SULKY® POLY LITE 60
Iron on the wrong side of garment only!
The needle makes the difference!
We recommend needle size NM 75-90 (Universal or Top Stitch)